If you wish to make your loved ones happy or if you want to buy a souvenir from your time in Épinal, the shop of the Tourist Office is waiting for you! There, you will find everything you need: from local gourmet specialities from the Vosges to products from skilled, local craftpersons. By offering a large choice of practical, decorative, fun, original and delicate objects, we make sure you will be reminded of your stay every day!
Are you looking for ideas for Christmas or New Years' Eve? Come and discover a large product range in our shop.
Come and take a look at the souvenirs we have at the shop, in the Tourist Office:
Postcards by the illustrator Jean-Claude Marchal;
Snow globes made in France by Jean-Claude Marchal;
"Dom Garcia" leather jewellery, available in several colours;
Glasses from the Verrerie la Rochères.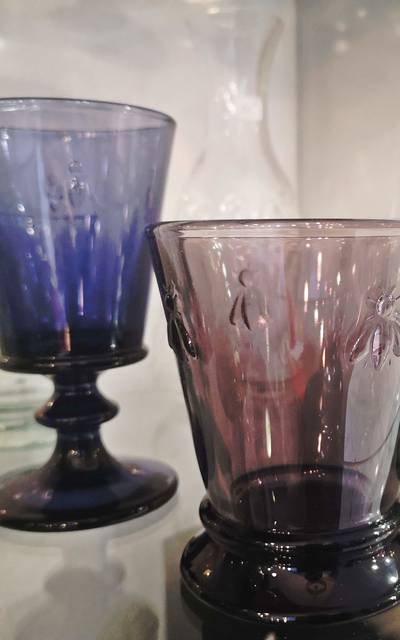 Verrerie la Rochères
Glass €5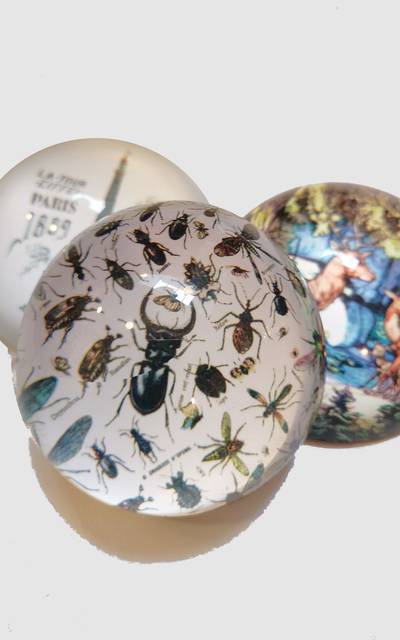 Paperweight
Maison Images
d'Epinal €20.90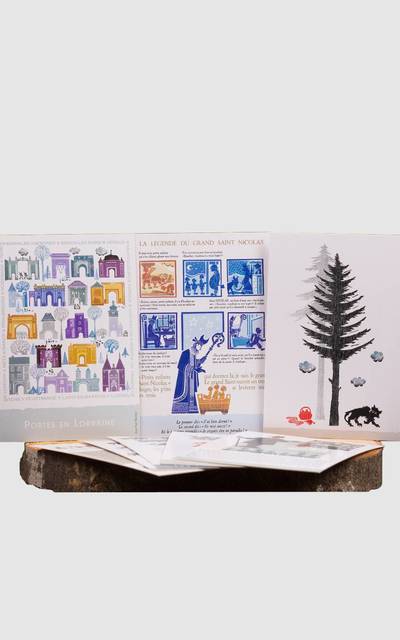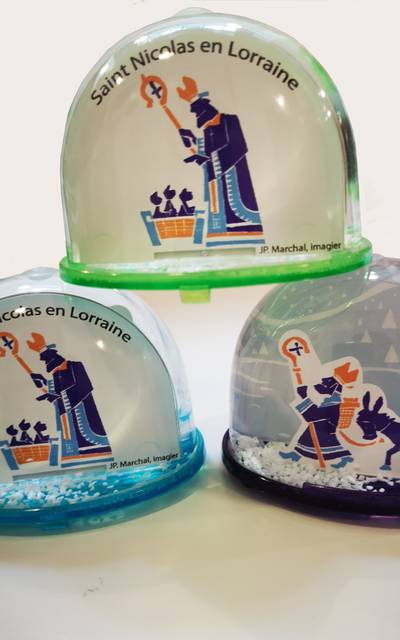 Saint Nicholas snow ball
Snow ball €6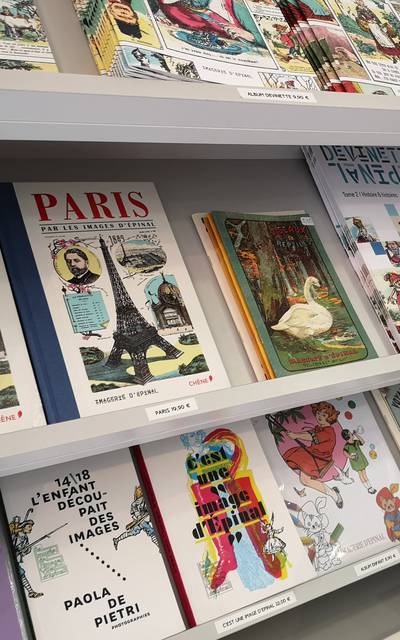 Imagerie d'Epinal Stationery
Album/notebook
From €9.50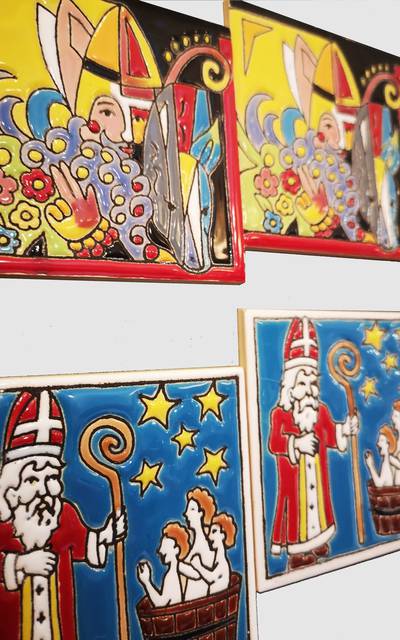 Saint Nicholas magnets
€7.50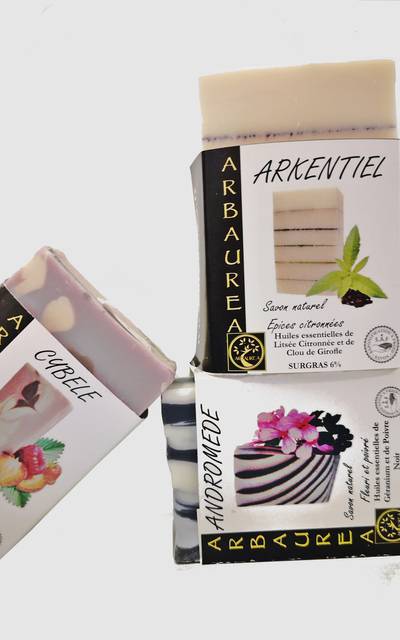 Arbaurea natural soap
From €6.50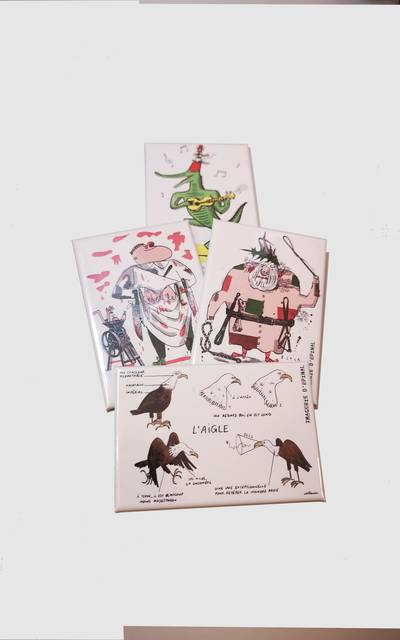 Imagerie d'Epinal magnets
€5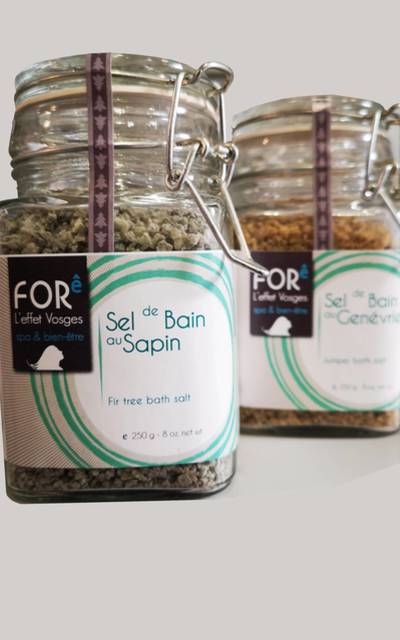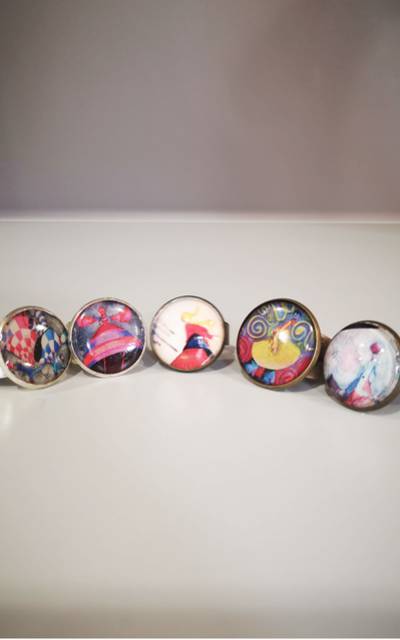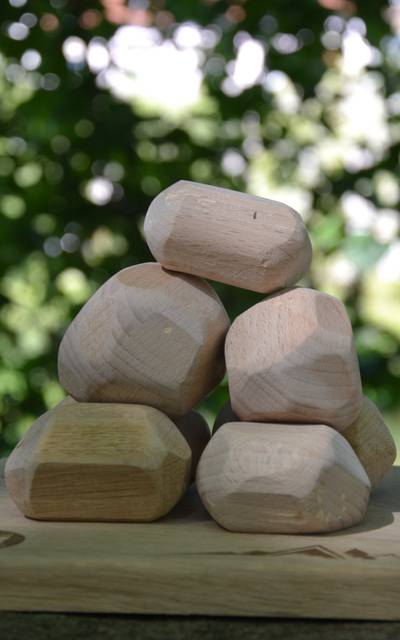 Cairn Game
8 pieces €35
10 pieces €40
12 pieces €43
Local and handmade specialities:
"Les délices de Chris" home-made jams, in different flavours;
"Rubis" Rhubarb juice in bottle, made by the business "Moine" in Rasey in the Vosges;
Home-made beers from the Brewery of Dommartin-lès-Remiremont;
Coffee and tea from the Torréfaction du Musée;
"Bonbons des Vosges" sweets in jars, with authentic flavours, home-made.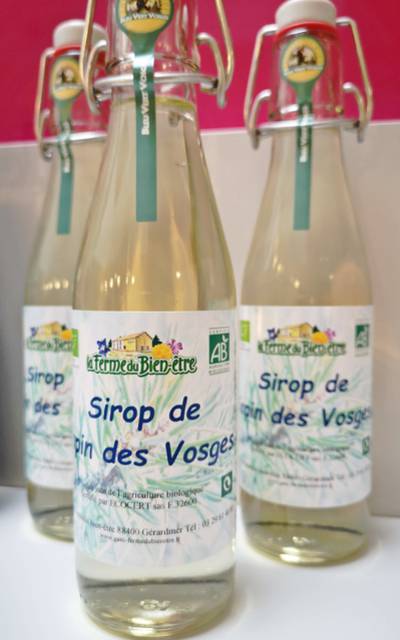 Squash : Sapin des Vosges
€7
Crème de Mirabelle, Myrtille …
From €6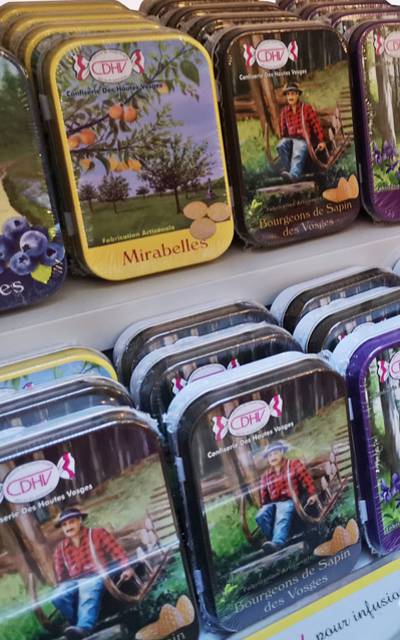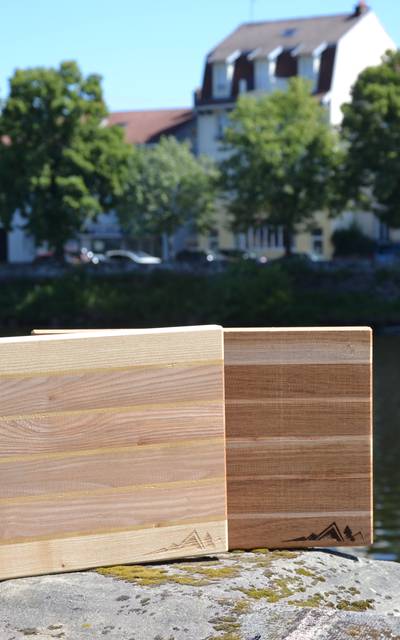 Rhubarb juice from Moine
€5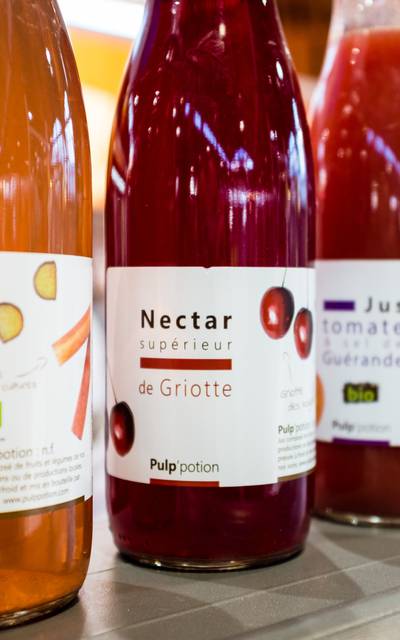 Fruit nectar
Mirabelle plums, cherries
€4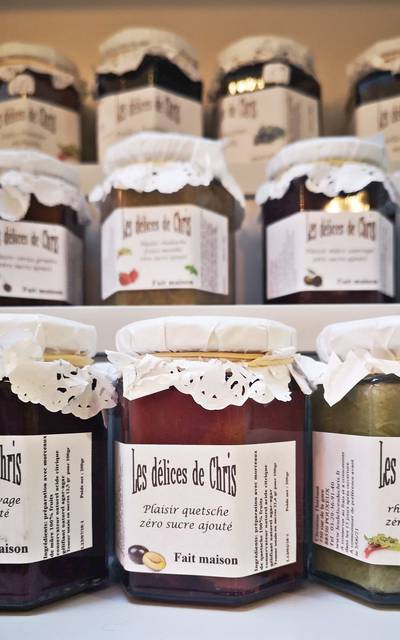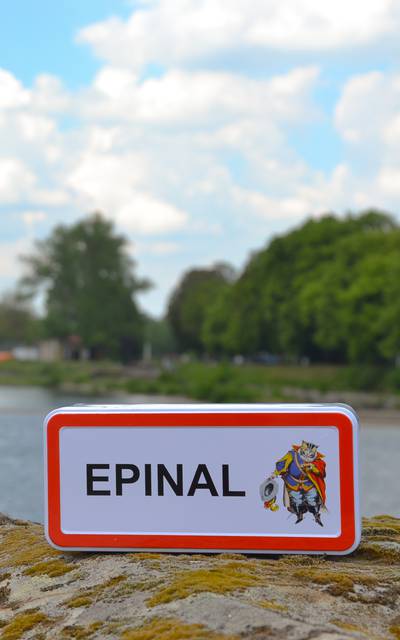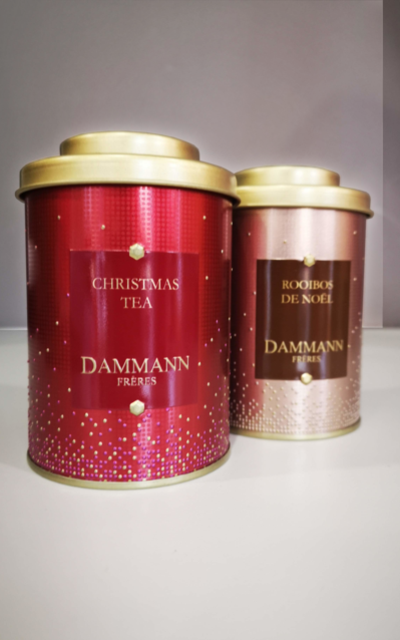 Mirabelle plum mustard
€4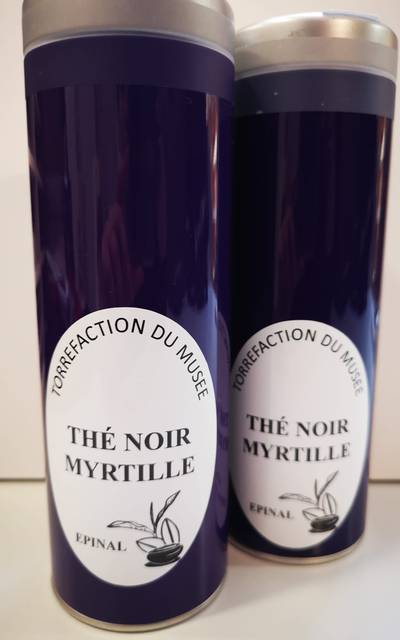 Tea by Torréfaction du Musée
Blueberry, Mirabelle plum
€10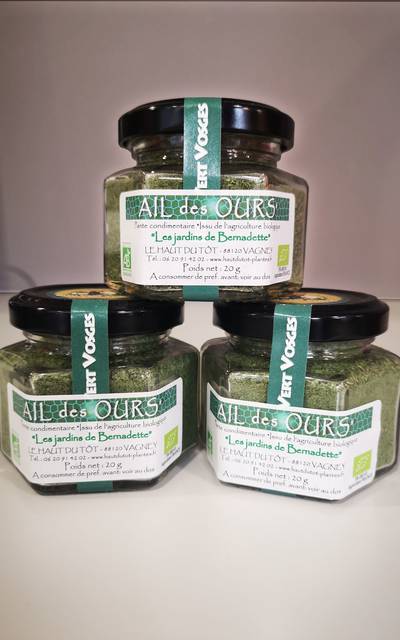 Wild garlic
Wild garlic
€5.50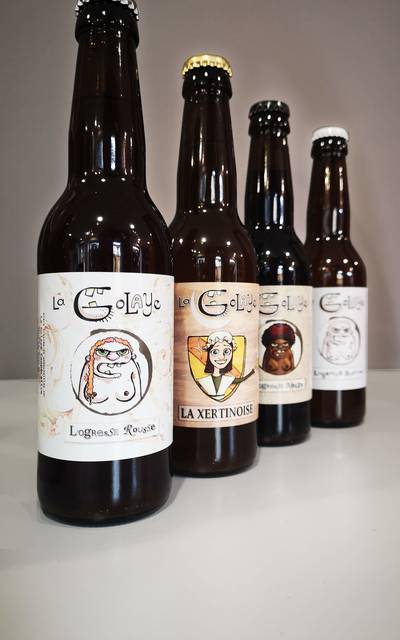 La Golaye beer
La Golaye beer
33cl : €2.50
75cl : €4.50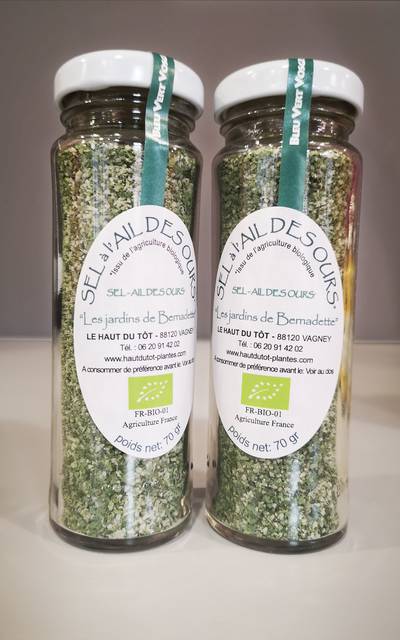 Wild garlic salt
Wild garlic salt
€4.50
La Fouillotte beer
From €10
Lot of three
You will also find…
Household linen made in the Vosges, as well as socks or prints from the Imagerie d'Epinal;
A selection of "Garnier Thiébaut" tea towels, made in the region;
Sellings of tickets for concerts and events;
Hiking maps, guides and touristic CDs…
Garnier Thiébaut tea towels
€14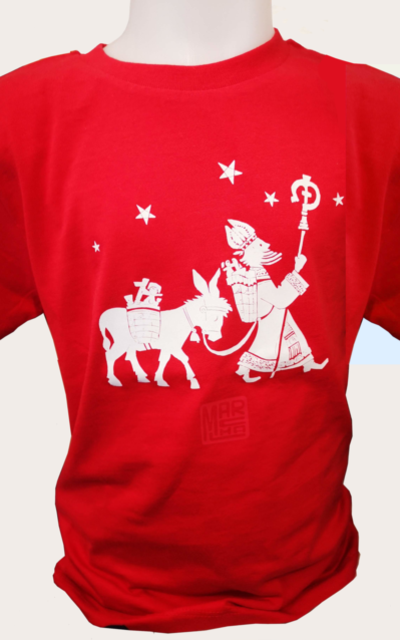 Saint Nicholas t-shirt by JF Marchal
Child size: €13
Saint Nicholas umbrella
Saint Nicholas umbrella
€75 made in France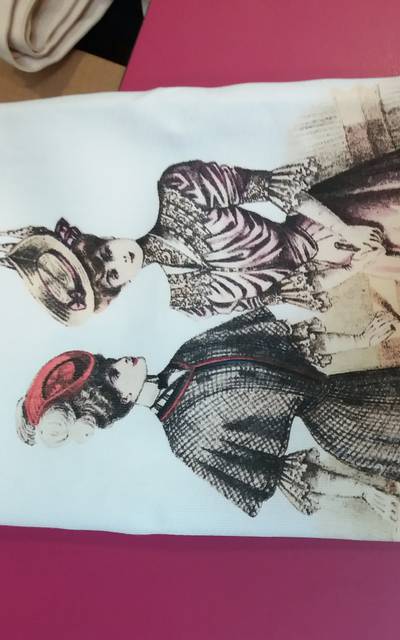 Garnier Thiébaut tea towels
"Suivez-moi Jeune Homme" edition
€15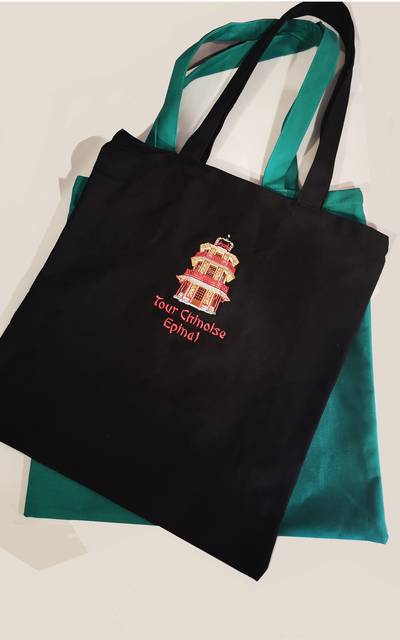 Epinal la Belle Image winter jacket
€50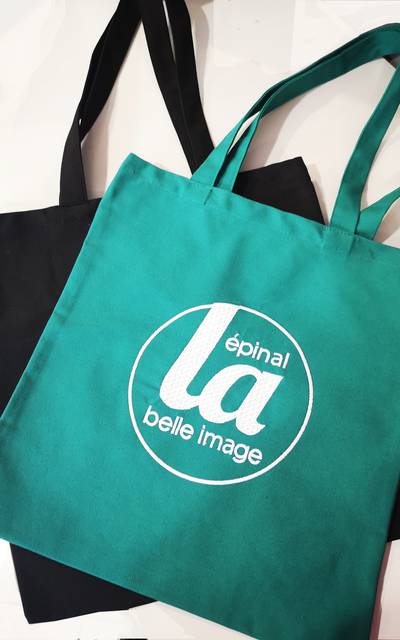 Epinal la Belle Image bag
€10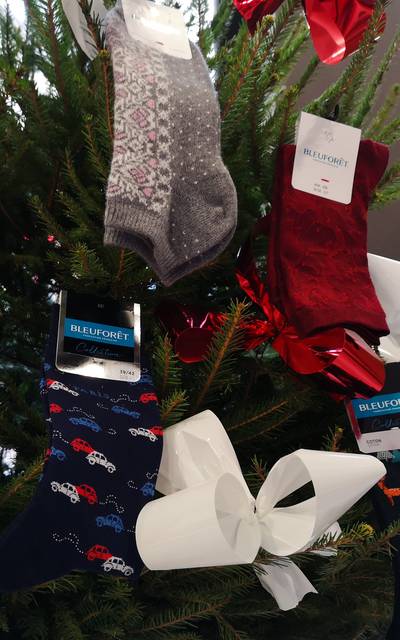 Bleufôret socks
From €8.50