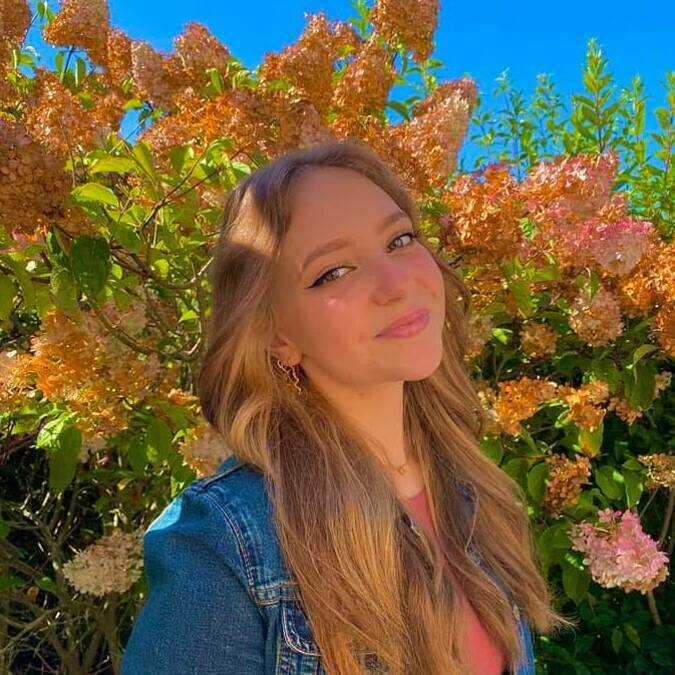 Nina
The future is in the plate
For you, Epinal Tourism is :

Discover and enrich the spinal culture & its surroundings

Your favourite local dish :

The Vosges salad

Your favourite local tourist site :

The Parc du Château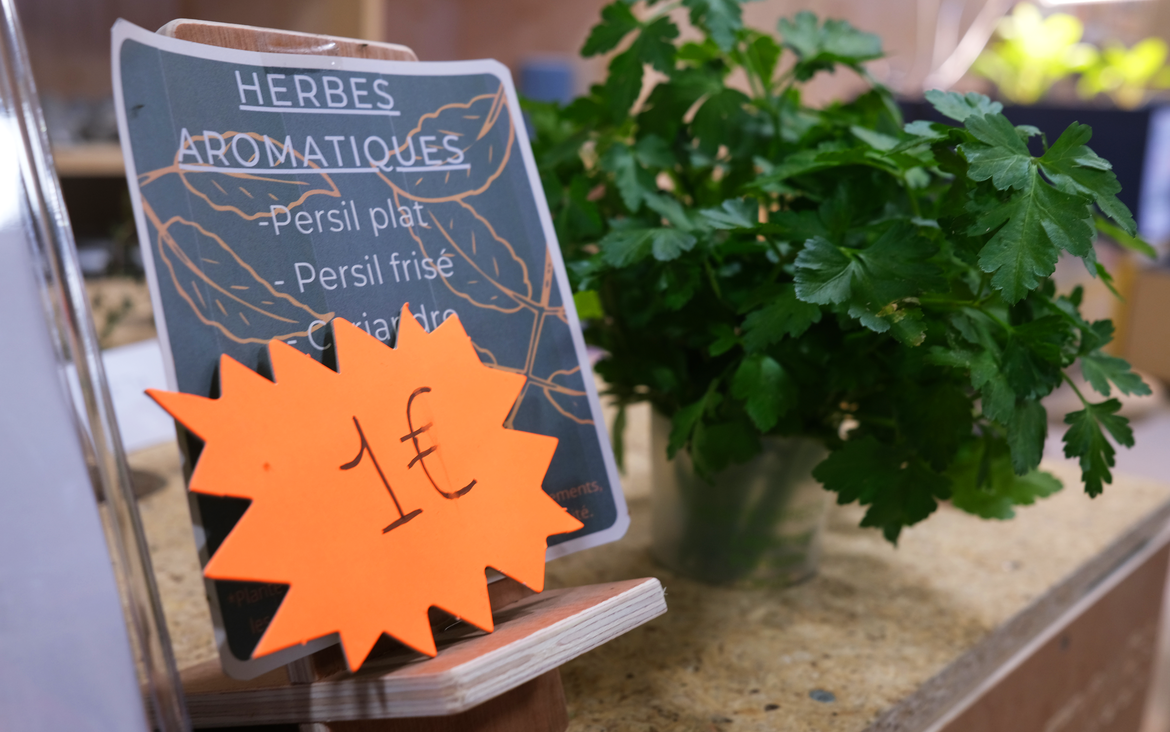 Welcome to the farm
This Saturday morning we set off on our electrically assisted bikes rented at the Port of Epinal to ride the Véloroute and enjoy a day trip to Bouzey. Our arrival is scheduled at 10am and we have booked a visit to the Aquaponics Farm of the Chaumousey Abbey. After riding along the lake, we arrive in front of the site where Noémie, the manager of the farm, welcomes us.
We enter a small store where products from the farm are sold directly: eggs from the 200 hens raised in the open air by Noémie, vegetables from the aquaponics system, koi carp or goldfish for the ornamental ponds and live fish for fishing. We also find products of local producers advocating a reasoned agriculture as fruit juices, honeys, lentils, flours, craft beers... About fifteen visitors join us to discover this enigmatic site.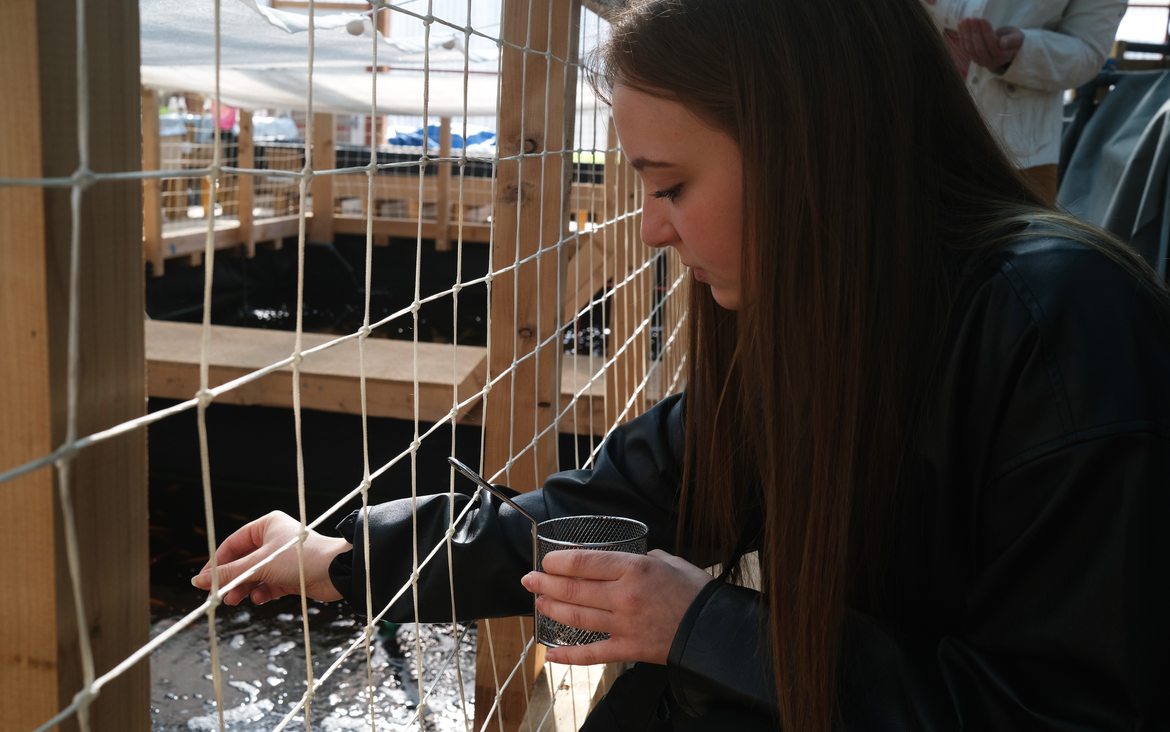 An innovative concept unique in Europe
We discover a building entirely glazed, letting the first rays of the sun penetrate and we immediately arrive in front of large underground ponds where no less than 10 000 goldfish, tench, koi, common and mirror carp swim, the biggest of which weighs nearly 7kg. Behind the ponds, we can see an abundance of greenery.
However, let's get back to the subject: "aquaponics", what does it actually mean? "Aqua" refers to water and fish, and "Ponics" to the cultivation of plants above ground. In short, aquaponics is the cultivation of plants in symbiosis with fish.
After reviewing the fish: species, food, reproduction and feeding them with some sprouted lentils. We take a closer look at these vegetables that grow thanks to their excrements and to a well-functioning circuit working 24/7: fish > filtration > vegetables > fish. In France, there are three other farms of this kind but none of them uses these fish species.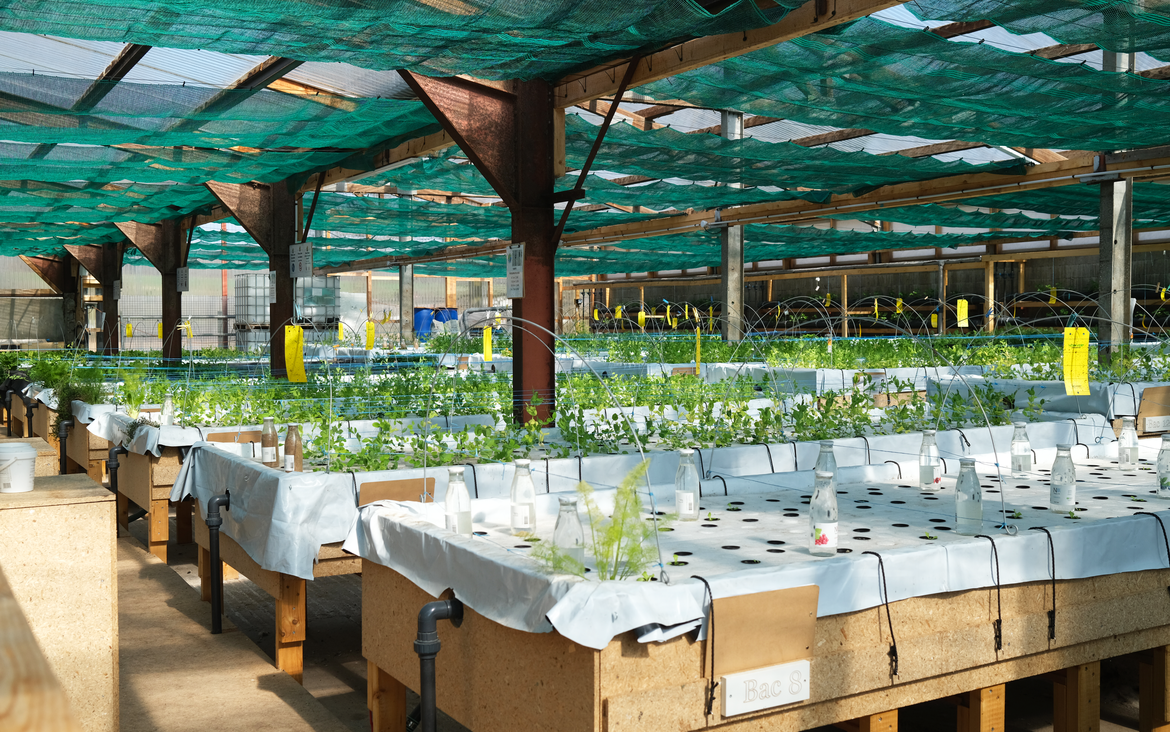 Values in the spirit of the times
Autonomy & local: these are the values that this new generation farm proudly defend. Everything is natural and produced on site, including fish food. The farm is also self-sufficient in terms of water consumption.
This is also achieved through a reasoned cultivation of plants: In winter, the greenhouse is not heated and only root vegetables are grown. In summer, leafy vegetables replace them. Depending on the season, the farm never looks the same! We are curious to come back to see what it looks like at another time.
As we continue our visit, we observe three people busy filling trays with clay balls to plant salads and radishes. The children present are put to contribution for their great pleasure.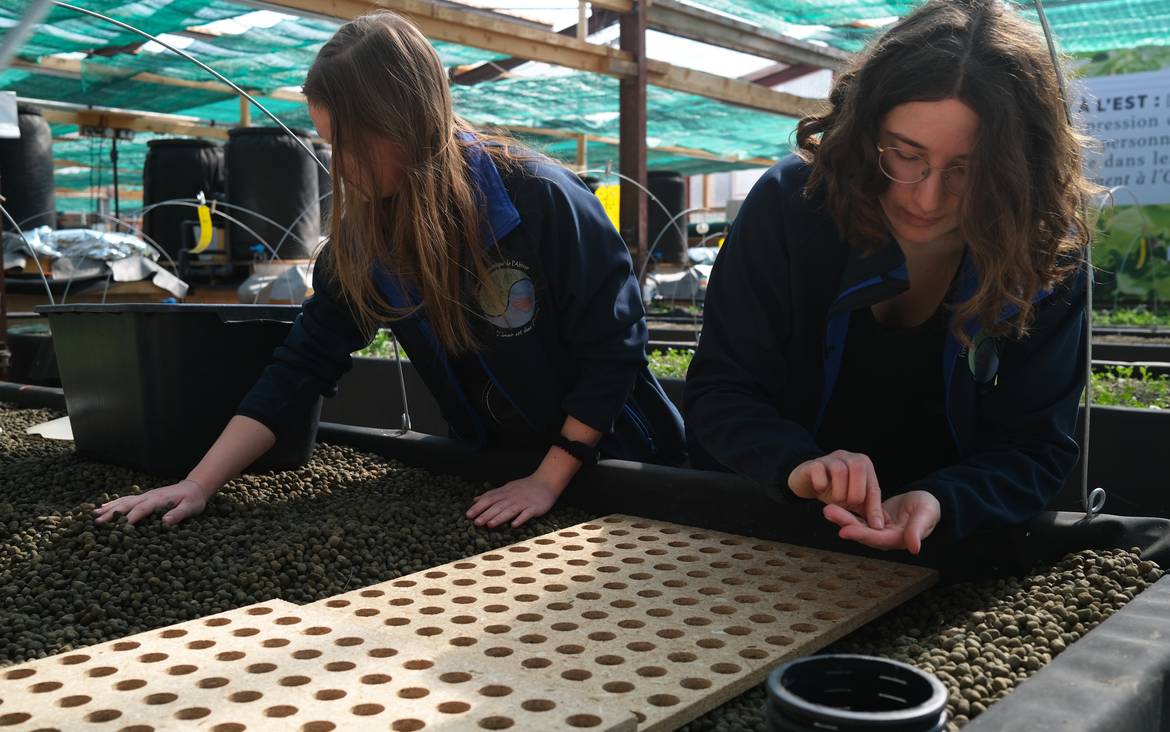 A place full of history
Three people to maintain more than 1500 m2 of crops? It doesn't seem like much to us! However, Noémie explains that this farm is above all a family story. Indeed, the former site of the Chaumousey Abbey was transformed into an agricultural farm by her grandparents. In 2019, it was taken over by Noémie after 9 years spent in the industry, at De Buyer Industries, a worldwide manufacturer of kitchen utensils.
So, to help her realize her dream and create her aquaponics farm, all generations have been a real support. She naturally tells us that her grandmother sewed the cloths on the farm. It is impossible to remain insensitive to her story.
It is time for us to go and eat at the restaurant La Plage, feet in the water.
Visits & training courses
The farm regularly organizes visits for the public of 1h30 on Fridays and Saturdays and group visits (schools, associations, etc.) during the week. Also note: Training courses to learn aquaponics.
A playful visit accessible to all
A place where animals and plants meet