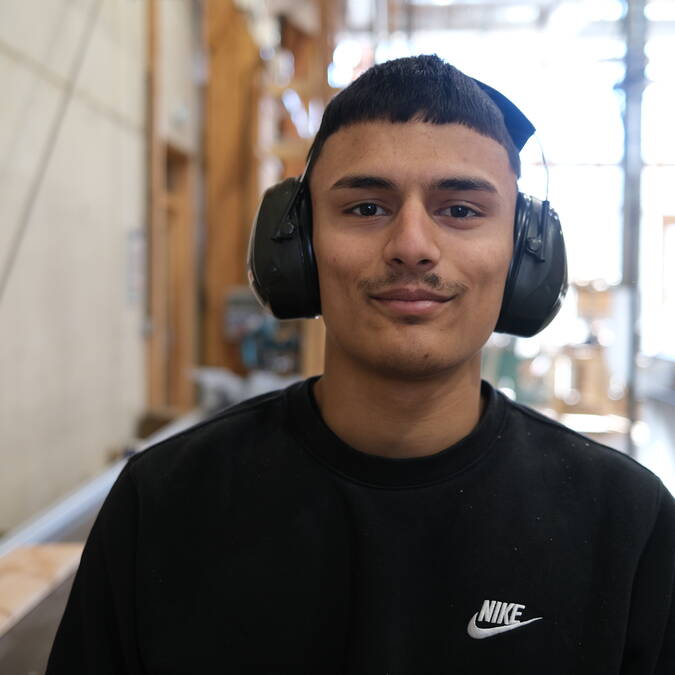 Nil
Learn how to make yourself an all-wood object from the Vosges
Pour vous, Epinal Tourisme c'est :

Advice on how to discover the region through activities

Your favourite local dish :

Shredded donuts

Your favourite local tourist site :

The Port of Epinal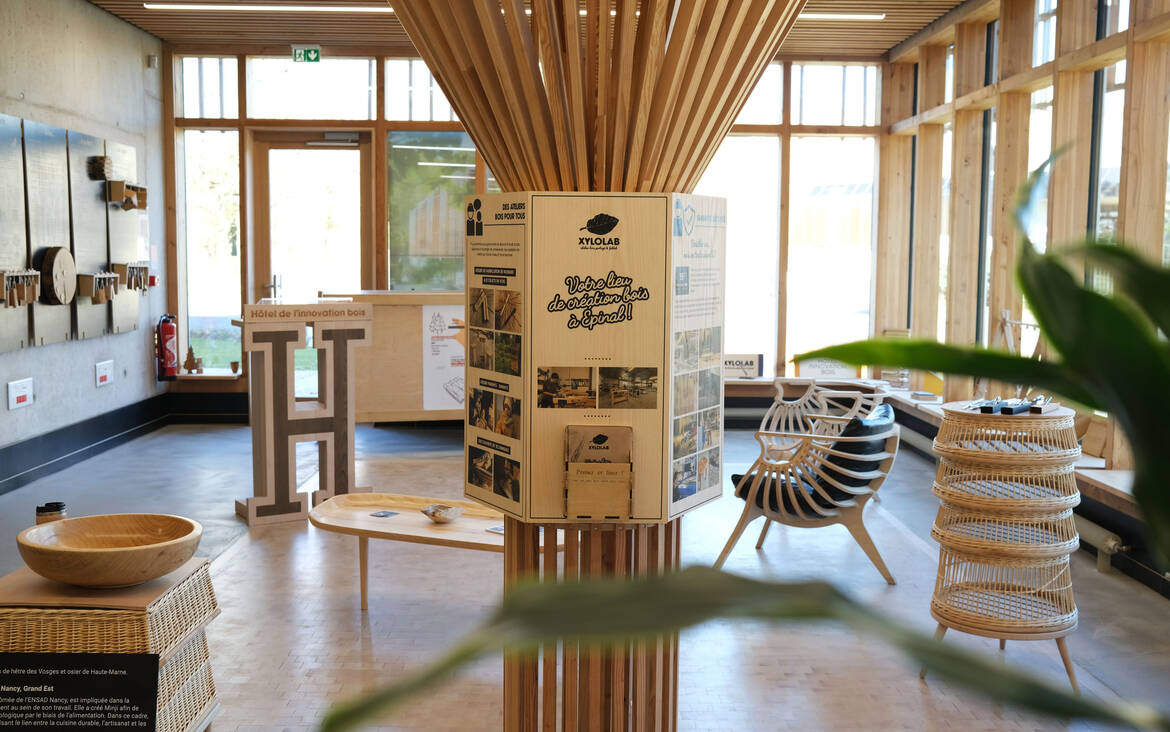 A building that makes the most of wood
Far from being a great handyman but loving to take up new challenges, I signed up for one of the workshops organized regularly on Wednesday afternoon or Saturday morning by the Xylolab.
The workshops can accommodate up to 4 pairs of 2 participants. The appointment was given at 2pm this Wednesday afternoon in the Hotel Innovation Bois, an innovative building architecturally and energetically exemplary, which aims to promote the creation of companies in the wood sector, to be a place of meetings and realizations of projects for both professionals and individuals.
We are welcomed with a coffee in a convivial space where all kinds of wooden objects manufactured by the various companies which took their quarters in this space which has what to allure all the in love ones with wood. A visit of the place follows.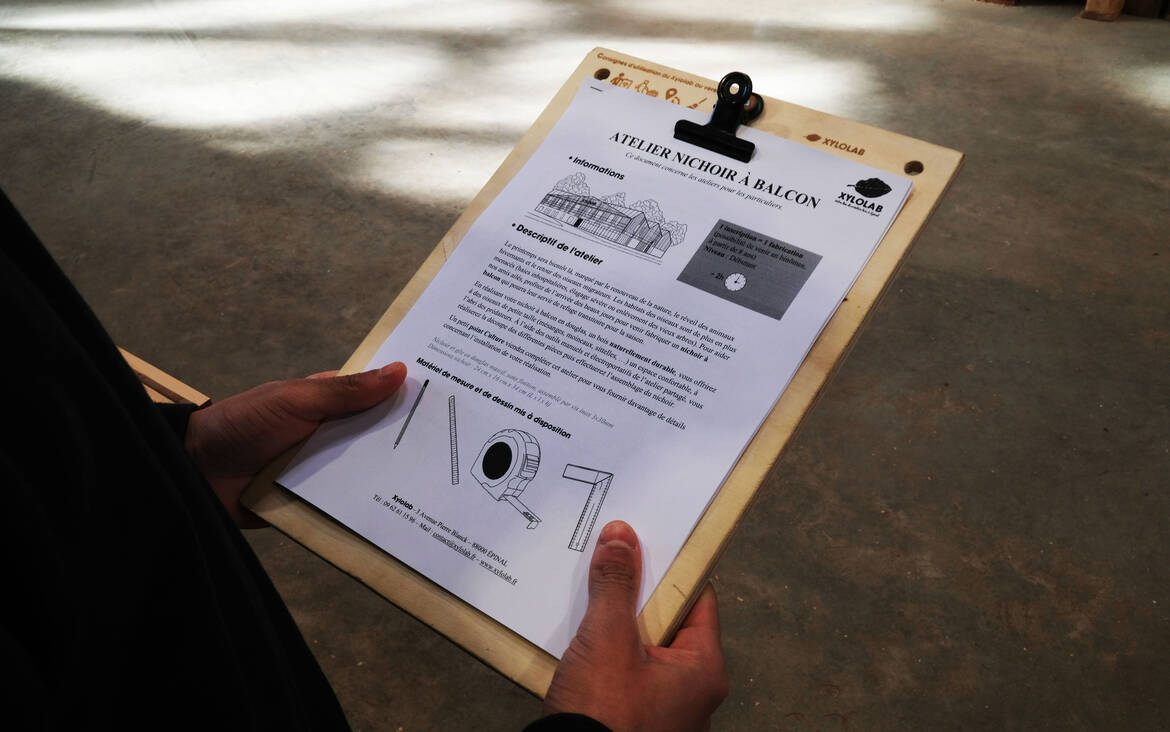 A beautiful gift for the birds
We then go to the workshop where a pleasant smell of wood hovers and where brand new machines are installed. The place is spacious and bright, I feel immediately at ease. It is not cold and a small jacket is more than enough. The place is somewhat noisy when the machines are in action but headphones and earplugs are provided.
I chose the "balcony nesting box" workshop, accessible to beginners and achievable in about 2 hours.
We discover a plan and a "flow sheet" of the balcony nesting box which is almost similar to that of a piece of furniture to assemble oneself: number of pieces, length, width, material... Everything is described very precisely. Our nesting box will be made of Douglas fir, a species that is widespread in the area and naturally resistant to external aggressions.
Cutting, drilling, assembling...
The workshop is divided into 4 main stages: cutting of parts, drilling, assembly and installation.
We start by cutting the pieces of wood needed to make our nesting box with a radial saw. We refer to our bible of the day, our cutting sheet, to measure the size of our pieces with a square. Let's start cutting: dexterity and concentration are required. As I have never handled this kind of machine, I am not very reassured. Fortunately Martin & François follow me closely and give me some advice to adopt the right gestures.
A whole range of state-of-the-art professional machines like you can't find anywhere else (not even at our grandfather's, as handyman as he may be) is at our disposal to allow us to screw and assemble the lower part of the dwelling that will serve as a shelter for our feathered friends. The only thing left to do is to attach the roof, so that it can be opened and cleaned up in the fall!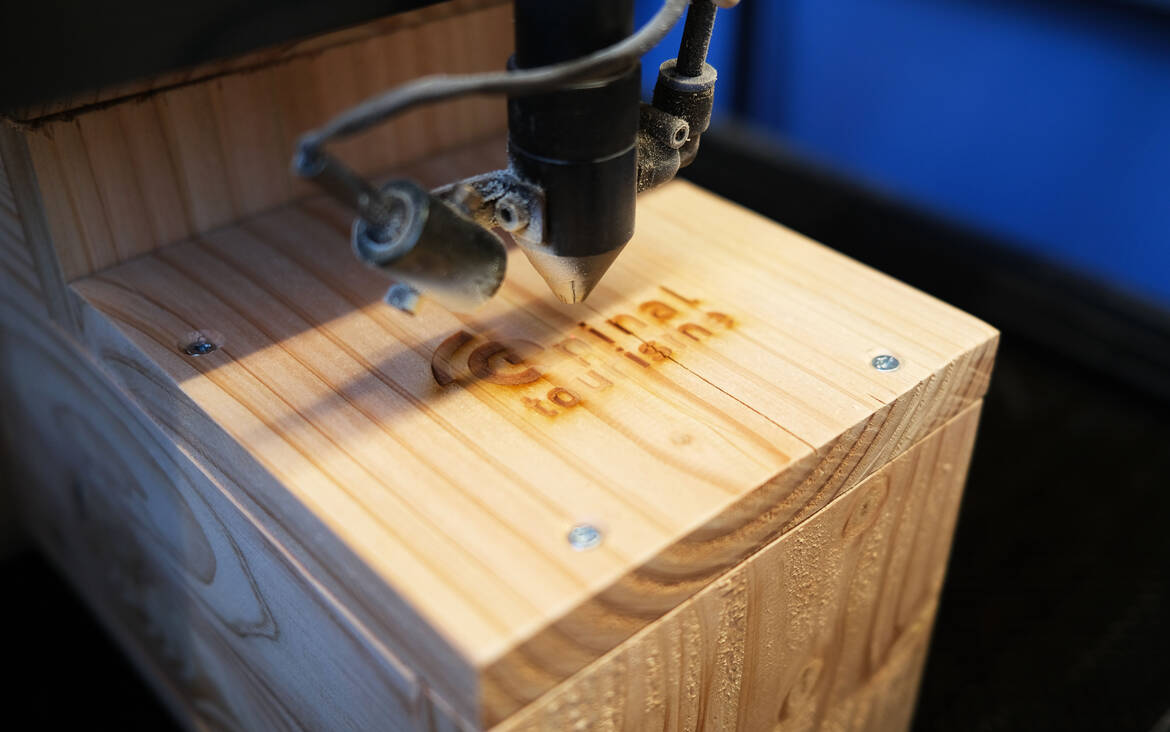 Mission accomplished
For an even more personalized birdhouse, Xylolab offers to extend the workshop by engraving it with a laser engraving machine: logo, first name, initials... Everything is possible.
All that's left is to install our creations on a tree using old bicycle inner tubes.
We left with some advice on how to maintain our nesting box throughout the seasons and, above all, with a great deal of pride in having made a comfortable space that will welcome new visitors as soon as spring arrives! Radial saw, sliding table saw, drill press or hand-held drill no longer hold any secrets for us.
An activity to practice alone, in couple or with friends
A moment of friendly sharing
A useful object made of local wood