Mila et Denni
215 milles of cycling on the Voie Bleue, through Epinal and its region
For you, Epinal Tourisme is:

The chance to discover one area in different ways. For us, it will be on bike!

Your favorite local dish is:

Pâté from Lorraine

Your favorite local touristic place is:

The Saint Maurice basilica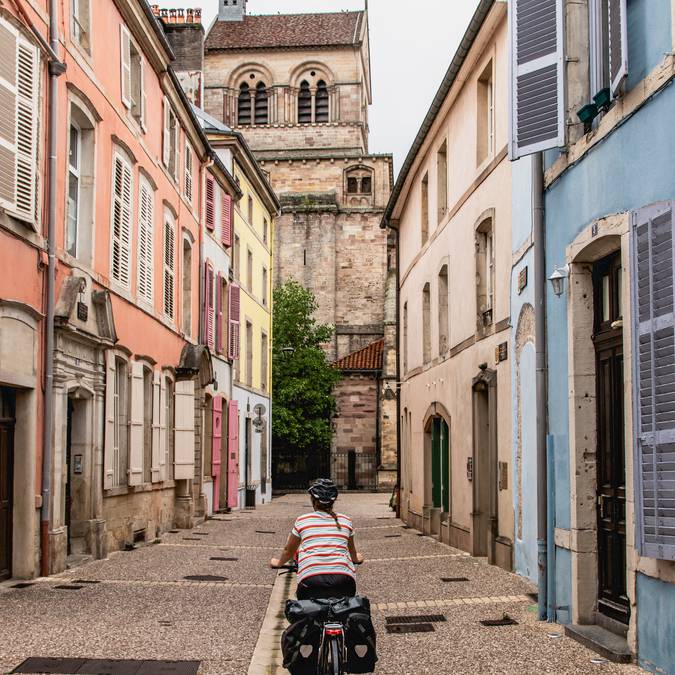 Adventure on two wheels
Because we love cycling through Europe, we gave ourselves a week to follow the Voie Bleue, a long cycling path that connects the border of Luxembourg to Lyon. We have decided to start our trip from the city of Epinal and travel 215 milles to reach Chalon-sur-Saône.
On the day of our departure, we are making the most of our start in the city of Epinal by visiting it by bike. We pass the most emblematic monuments like the Musée de l'Image and the Saint Maurice Basilique. After this excursion, we cross the spectacular canal-bridge of Golbey to get to the route of the Voie Bleue. Here we go!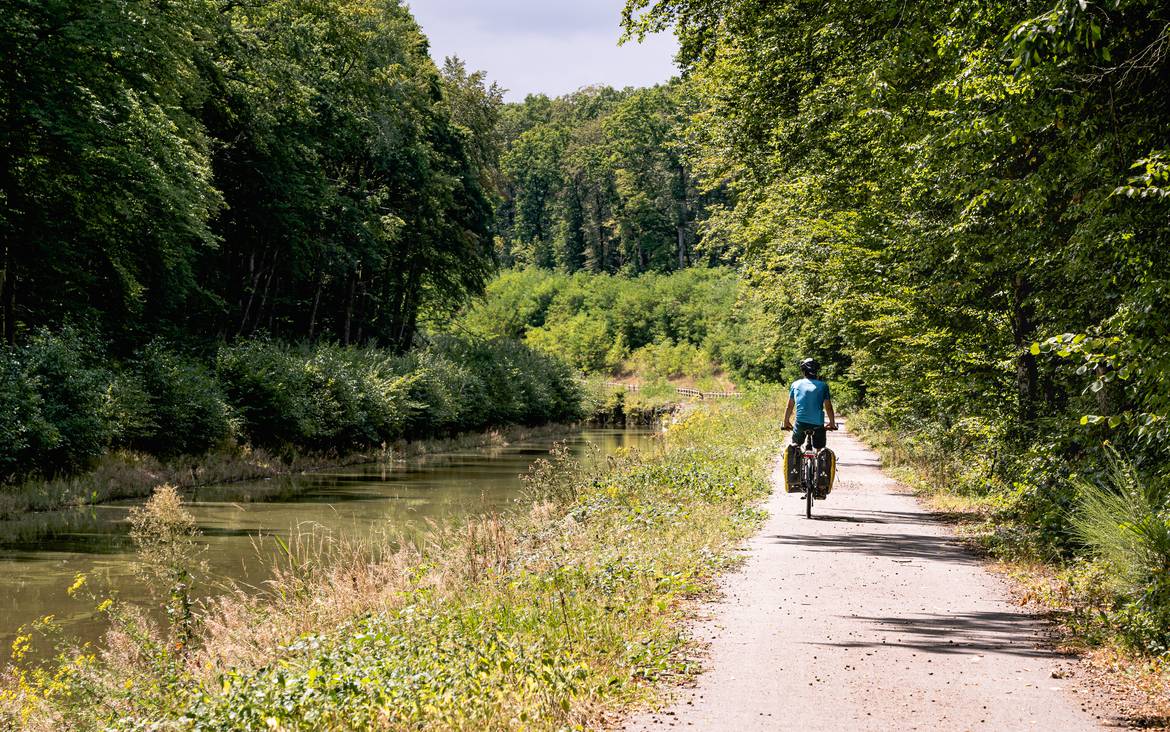 Enjoy a calming journey
For a few kilometres, we are cycling along the Vosges Canal on towpaths. We are lucky, they are in good condition, tarmacked, well indicated and only little used by other people. We are, really, almost by ourselves in the middle of nature! A few moments later, we reach the area of the nice Bouzey Lake and we decide to stop to have lunch in the middle of nature. We also take this opportunity to cool down after cycling under the sun! After our lunch and cooling break, we get back on our bikes along the Vosges Canal, always in a green and quiet atmosphere.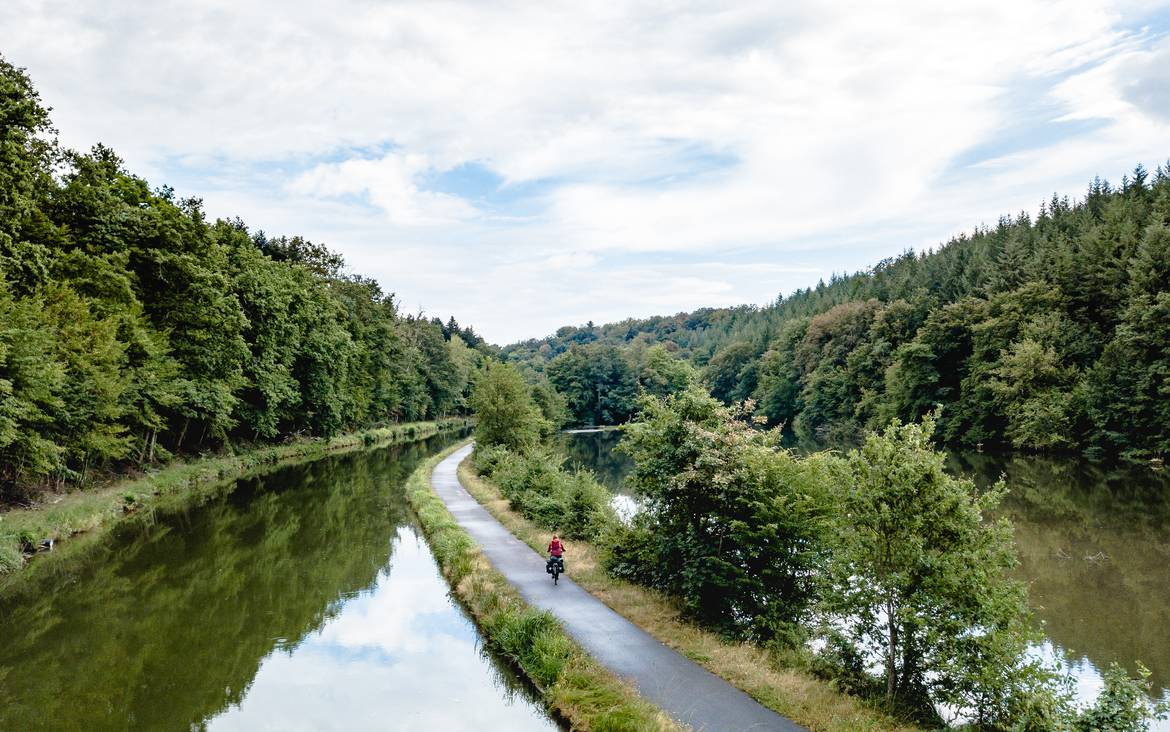 Discover beautiful things
We are cycling at our own pace while enjoying the nice surroundings and the calm that this trip on our bikes gives us. When a place near the path catches our eye, like the Manufacture Royale in Bains-les-Bains, we take time to stop there. Then, as we are cycling through the town of Fontenoy-le-Chateau, last step of our trip in the Vosges, we suddenly get filled with wonder! The Coney River, parallel to the Vosges Canal we have been following so far, widens and makes us cycle on a very narrow towpath, between the two rivers!
After this beautiful show from nature, we keep cycling south and leave the Vosges department to continue our great cyclo-touristic journey toward other landscapes in Franche-Comté.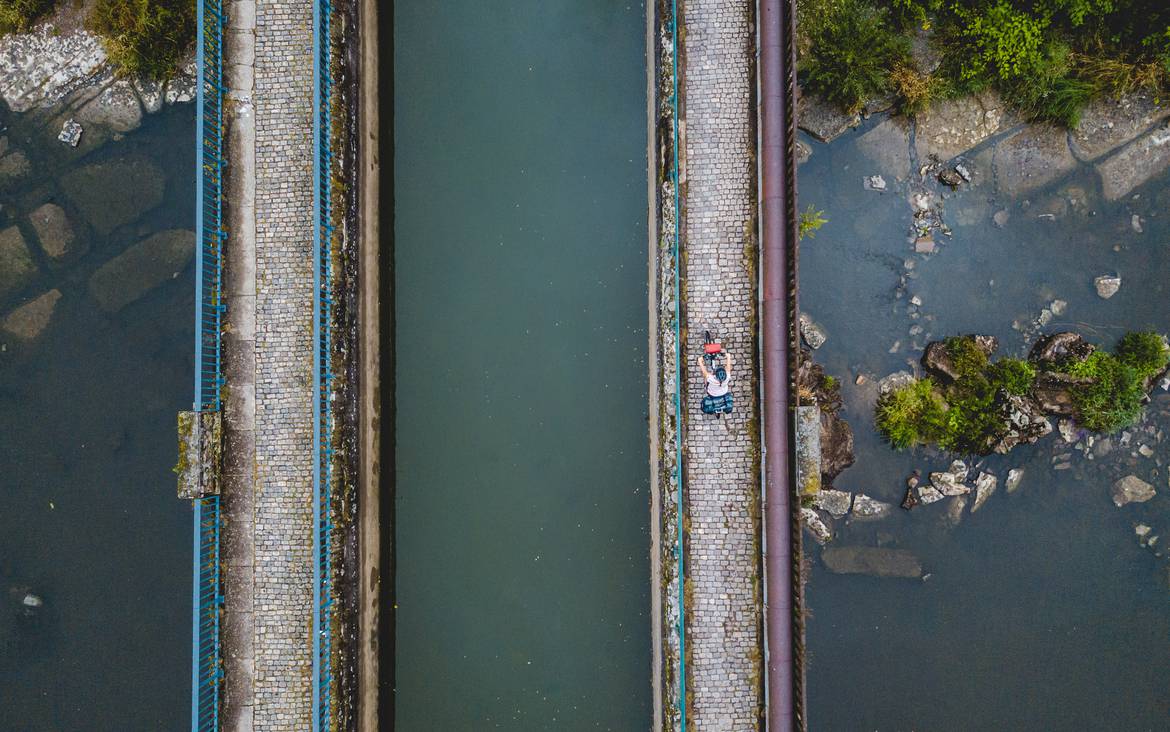 Follow our experiences
Find us on our blog to know more about our adventures on two wheels!
Or on our social media!
Enjoy the Voie Bleue cycle route, fully developed over 215 milles
Enjoy the landscape and nature
Discover the area in a different way