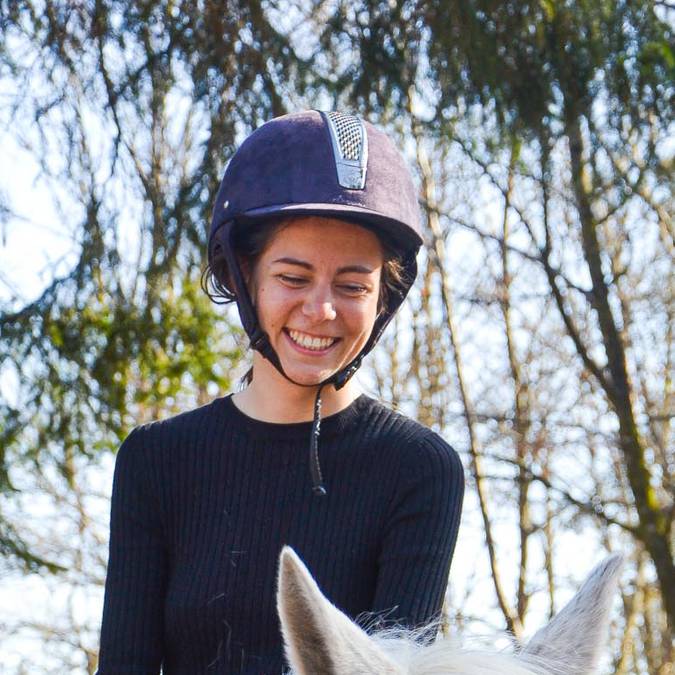 Pauline
Get your foot on the ladder for a horse ride in the middle of the forest
For you, Epinal Tourisme is:

A chance to discover the area in many different ways

Your favorite local dish is:

Grated-potato fritters

Your favorite local touristic place:

The Equ'Crin d'Olima riding school, of course!
Come and discover horse riding
On a nice, sunny afternoon, we decided to go to the riding school Equ'Crin d'Olima in Chantraine for a moment with horses in the middle of nature. We received a warm welcome from one of the instructors at the club, Virginie. After a tour of the stables, she introduced us to our mounts: Quoukies, Ulysse and Tiago. Once our new friends had their harness on and once we received instructions on the route and on safety, it was time to put our hats on and to get on the horses to start our ride.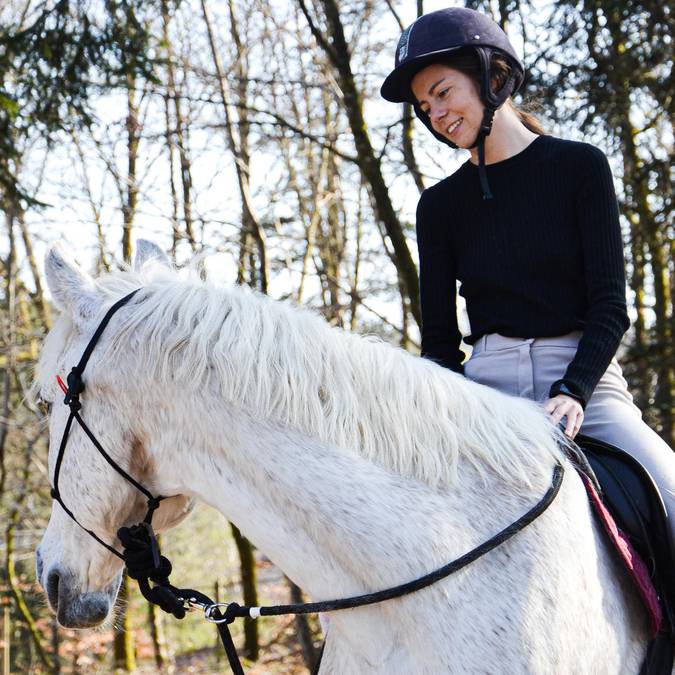 Everyone in the saddle!
As we walked, we followed a part of the educational circuit peacefully. It was made specifically for children and their poneys and has fun activities! We then slowly made our way to the heart of the forest, where Virginie told us stories that made the ride entertaining and enriching. For a few metres, we even got to try to trot with the horses! Through the fir trees, up or down, we discovered the pleasures of horse riding in a natural and different setting. It was a very nice moment, during which the only background sounds were the horses' hooves and the whistling of the birds in the trees.
A relaxing ride
After a peaceful ride on calm horses, we went back to the riding school to bring them back to their loose box and unsaddle them. We went for a last tour of the stables and were amazed by the stature of one of the vaulting horses, which is very impressive! We made a stop at the stabulation of the Shetlands, then at the ethology class where the animals' well-being is a priority, and it was time for us to go. It will be a pleasure for us to come back and experience a different horse ride at the Equ'Crin d'Olima riding school!
Horse riding in the middle of the forest
Discover the area differently
Have a good time with your friends or your family