Discover the richness of our heritage following a tour of between one and a half and two hours with an official guide working at the Tourist Office.
Guided tour of the historic centre of Épinal
Discover Épinal, the town with a millennial past, with its Basilica, the Place des Vosges, its walls, the district – quartier Canonial, but also its tower museum which houses a superb model of the town in the Middle Ages. The tour ends with a panorama of the town after climbing up the 72 steps of the Chinese Tower.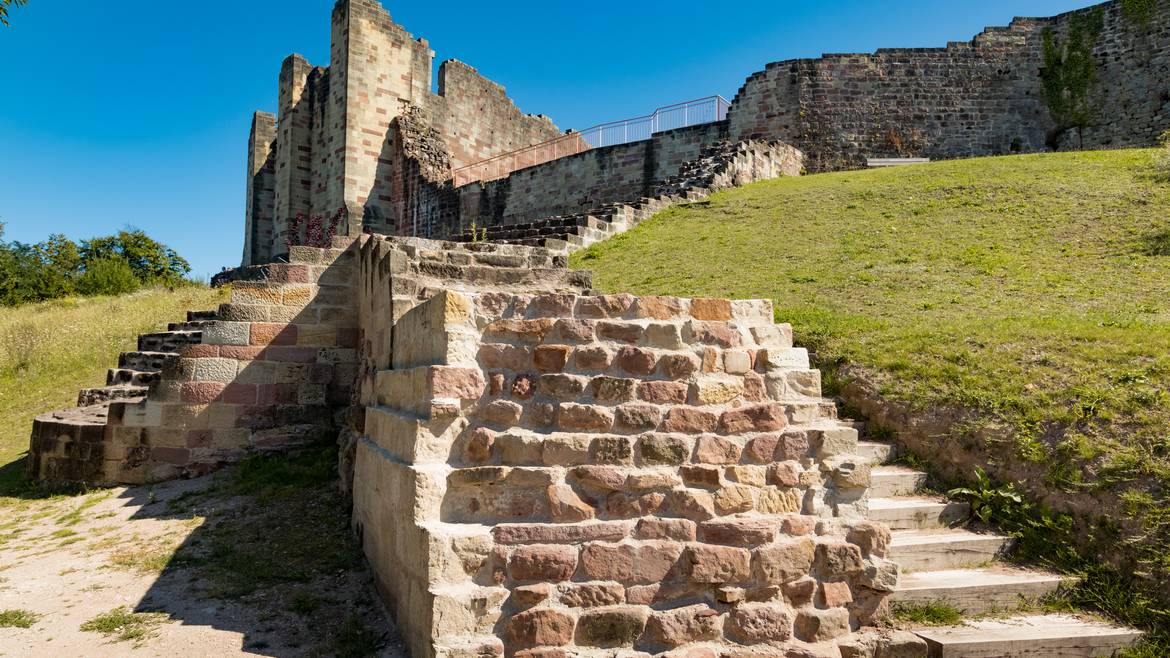 Castle site
The remains of the medieval castle, overlooking the town, are classified as a Place of Historic Interest. They enable the discovery of Épinal from another angle. This visit includes an entry to the Musée du Chapitre which has been housed in a medieval tower since 2003 located in the heart of the historical district of the Basilica. It presents the history of the town of Épinal in a three-story level building.
You'll like ...
Guided tour of the historic centre of Épinal
The discovery of the remains of the Castle
Discover the town of Épinal in a different way
The price includes
Guide tour fee: €95 including the visits of the historic centre of Épinal, the castle and its site. The group consists of a maximum of 40 people, more than 2 guides are recommended.
For schools, this package costs €76 for a guide.