For groups, 25 persons are required for the train tour and the period available is from April to October.
The mini-train runs 2 days a week in July and August.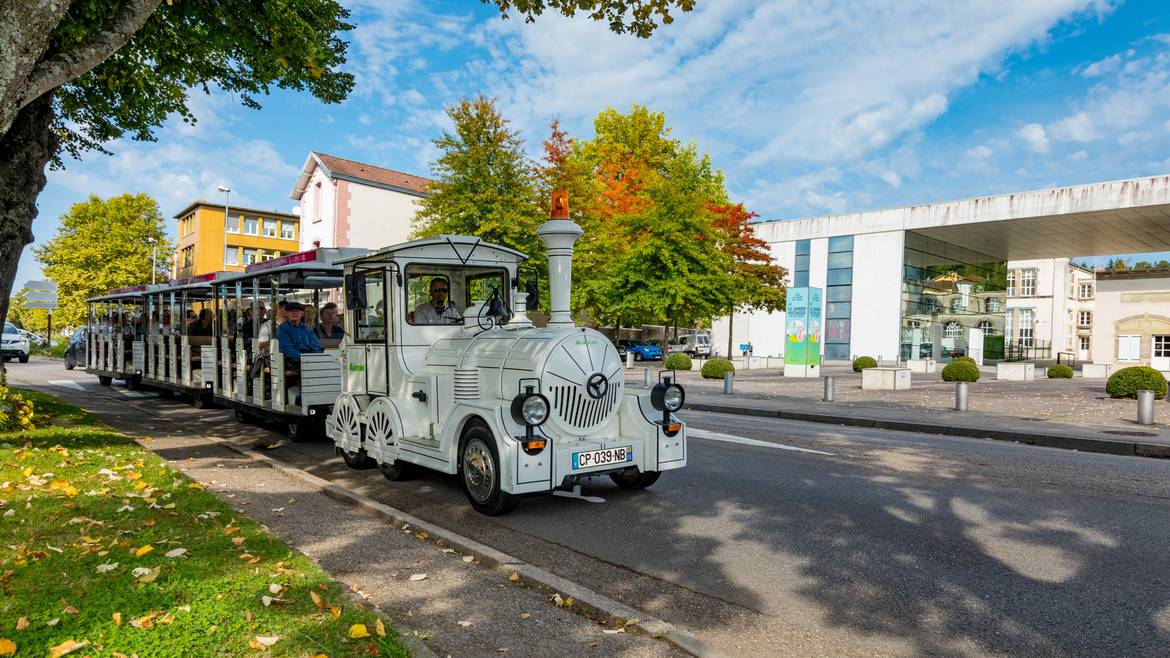 The whistle blast is given
At the Place Georgin, get on board the Mini Tourist Train and let yourself be guided in the heart of the town. Opt for this new opportunity to understand the town better. Sit comfortably and learn about historical secrets and architecture as well as several anecdotes during a one-hour guided tour.
You'll like ...
Discover Épinal in a new way
2 guided tours : Épinal town centre, historic tour & Épinal Castle, bucolic tour.