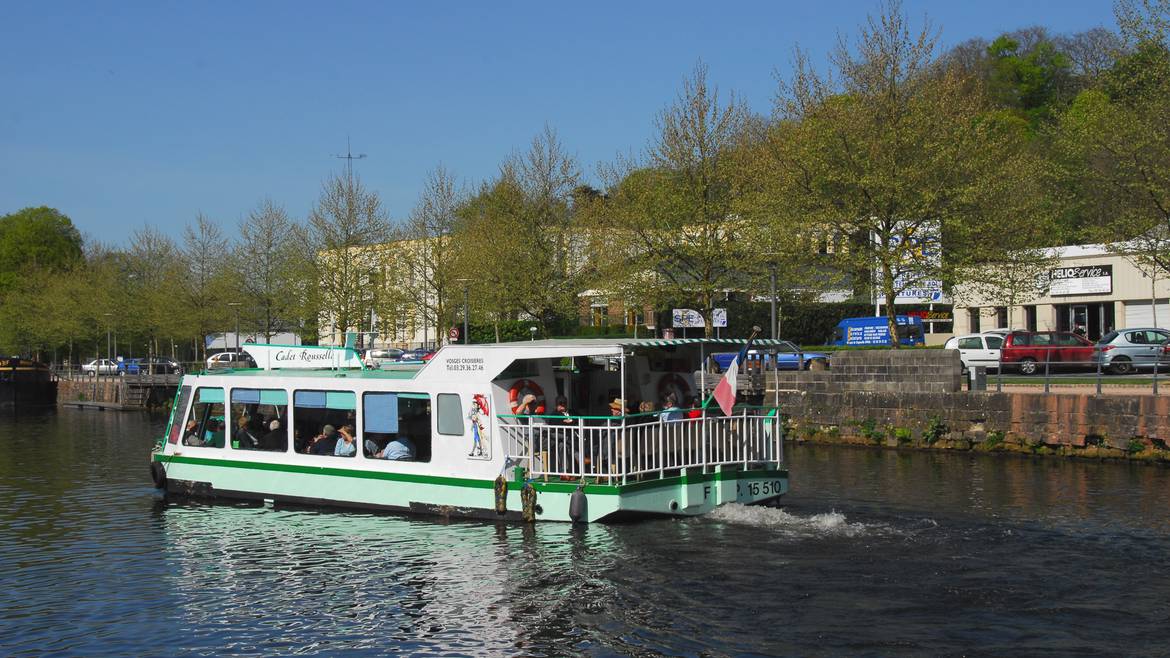 Petite croisière au fil de l'eau
Embark on a cruise on the Canal des Vosges departing from the port of Fontenoy-le-Château. Discover the local history thanks to this guided tour and enjoy the scenery passing before your eyes along the riverside.

Cruises are from May to September.

Tarif préférentiel à 5,50 € pour les moins de 12 ans.
You'll like ...
Discover the landscapes in a different way
A moment of relaxation in the middle of nature