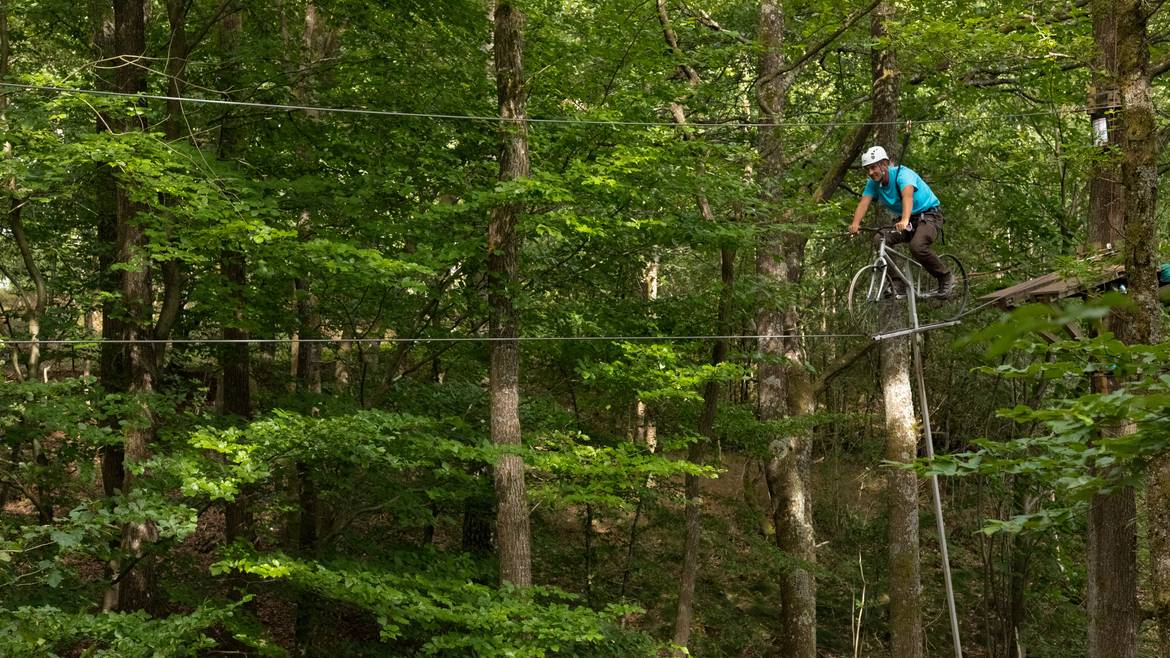 Come and be adventurous at the rope adventure park in an old quarry.
There are fun sports trails offering a range of themes such as adventure, climbing and contact with nature. On a 5-hectare surface, this park allows you to indulge in the pleasures of sport activities such as jumping from one tree to another, the discovery of the environment and of oneself in complete nature.

Waiting for you are :

Asandstone cliff 25 metres in height and 200 meters wide,
145 gym apparatus ,
2.5 kilometres of safe trails,
3 parks,
2 picnic areas.

The spinaparc is open from April to November.

Two tours for the young ones :

- €15.50 for children on the child's trail
- €8 for the trail for the 4-6 years old.
You'll like ...
Discover the environment in a different manner
The diversity of activities that are offered