Reynald
Mixing flavours, awakening taste buds and a bit of creativity are the fundamentals expected for the success of a good beer.
For you, Épinal Tourism is :

My childhood, where I was born and raised

Your favourite local dish is :

A stir-fried of rustic vegetables served with ceps from the Vosges and a local beer.

Your favourite local tourist site is

The brewery - Le Château des Brasseurs in Xertigny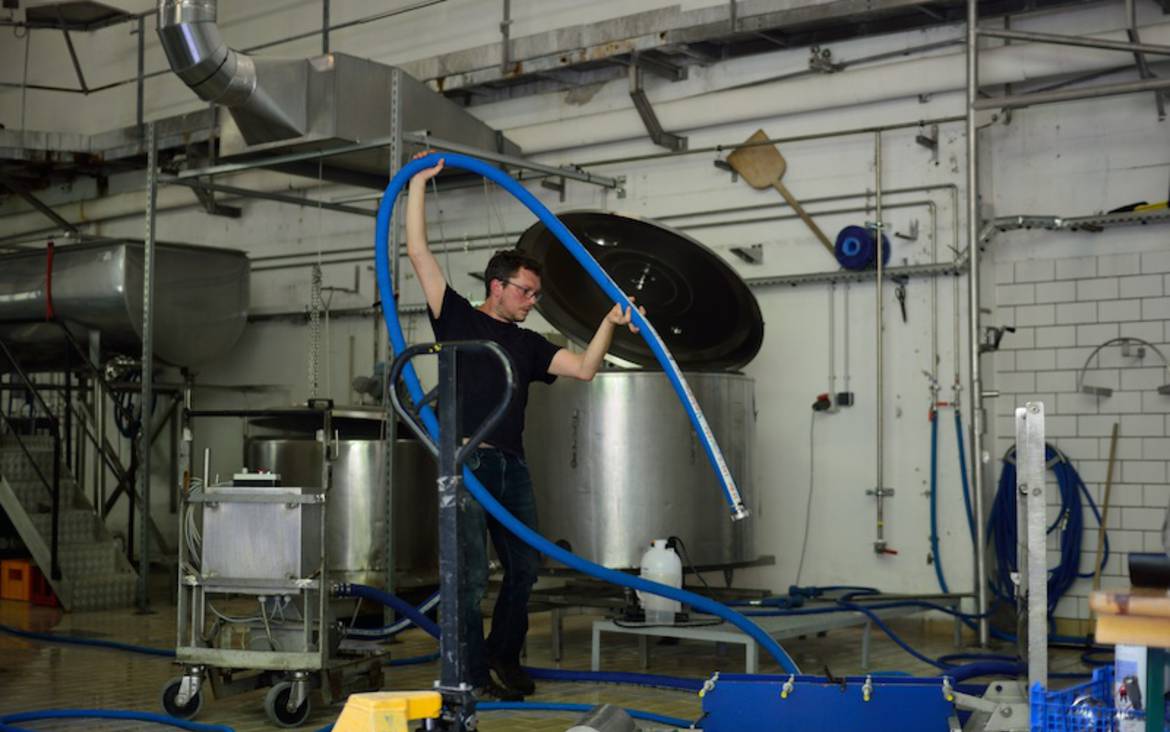 Raw material, equipment and skills
We were about ten apprentice brewers, that Sunday morning in October, to meet Reynald in the former dairy in Xertigny. Make no mistake about it, the beverage that we were about to prepare was not to be made using milk but cereals. The premises which were once used for cheese incubation have been rehabilitated. There we were, at the heart of an authentic craft brewery.
We were welcomed in a relaxed and friendly atmosphere. The agenda of the day was presented to us. We began the initiation with theoretical advice to allow us to understand the practical aspect, namely the elaboration of the recipe of our tasty drink.
Hops, many cereals, fermenters, milk tanks, cold rooms, labellers, we were in the process of getting perfectly familiarized with all the ingredients and tools we needed to make our recipe. Through his explanations, Reynald was passing on his passion for old-fashioned brewing. The beer that we were about to make was unfiltered and not pasteurized; it was just brewed with noble raw materials of quality.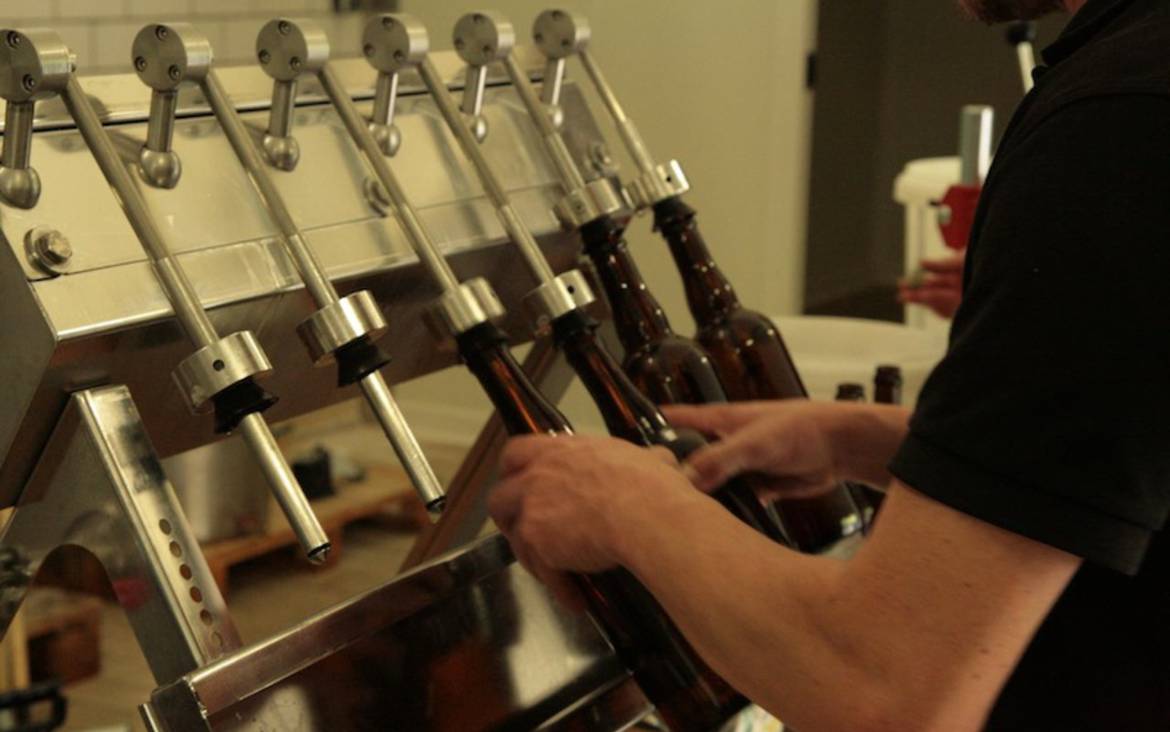 A little action
We all got in twos behind a brewing unit to prepare the blends and start to elaborate the best combination that would delight our palates. We were like budding chemists holding onto the formula of our beverage.
The beer we were creating, whether amber, light, blonde or brown, was going to be lager because it would undergo a low fermentation process at 12°. The 20-liter brewing ended and we were going to proceed to the transfer, an authentic experience. It was the moment to suck the liquid using our mouths to transfer it into the tank. Reynald was looking at us, with a wicked look, while warning us to be careful so as to not let the liquid pass our lips and go in the output. After fits of laughter, two of us perfectly succeeded in this process. As for the others, their blending has surely being personalized.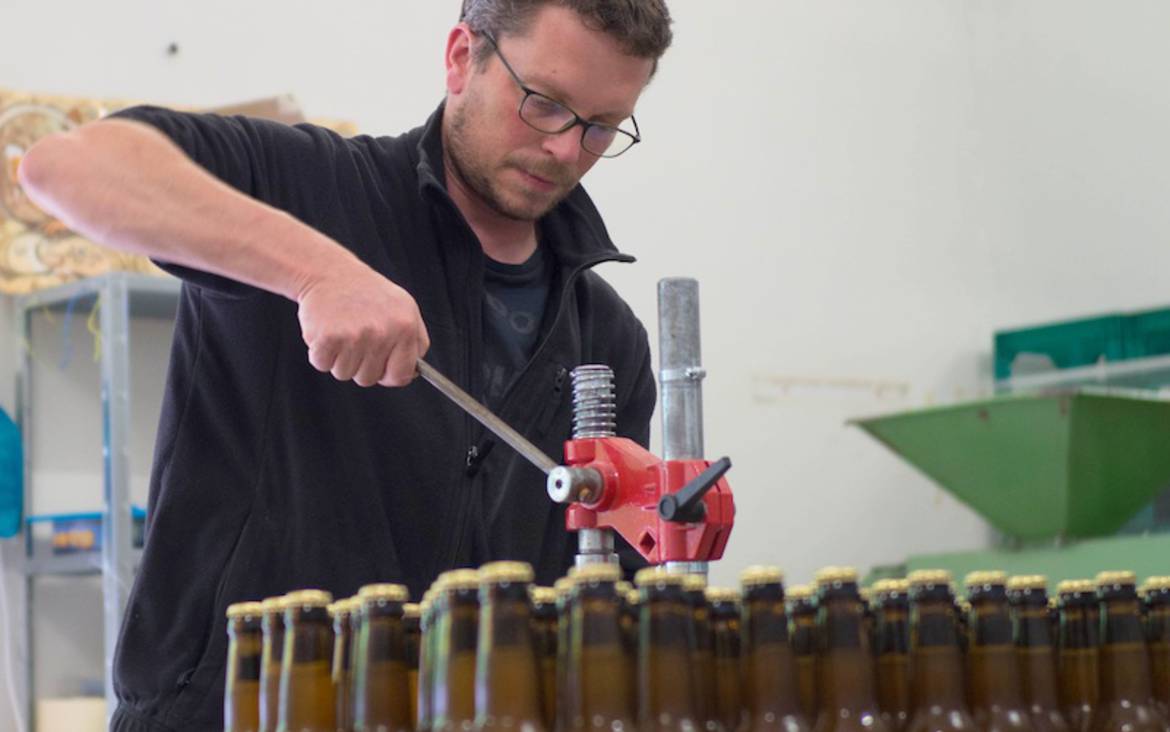 A time for discovery
We were invited for a tasting after some of the members of the cooperative joined us for lunch, which we had booked earlier. All of them are driven by their passion that they carefully pass on, so that their skills can be shared with everybody. There is no competition in the world of brewers, they are complementary.
Our workshop finished at the end of the afternoon. We warmly thanked our trainer for the day who fixed another meeting in 4 weeks' time for the bottling of our own production. It had been a day full of encounters, sharing moments and discoveries, amid a team of enthusiastic brewers.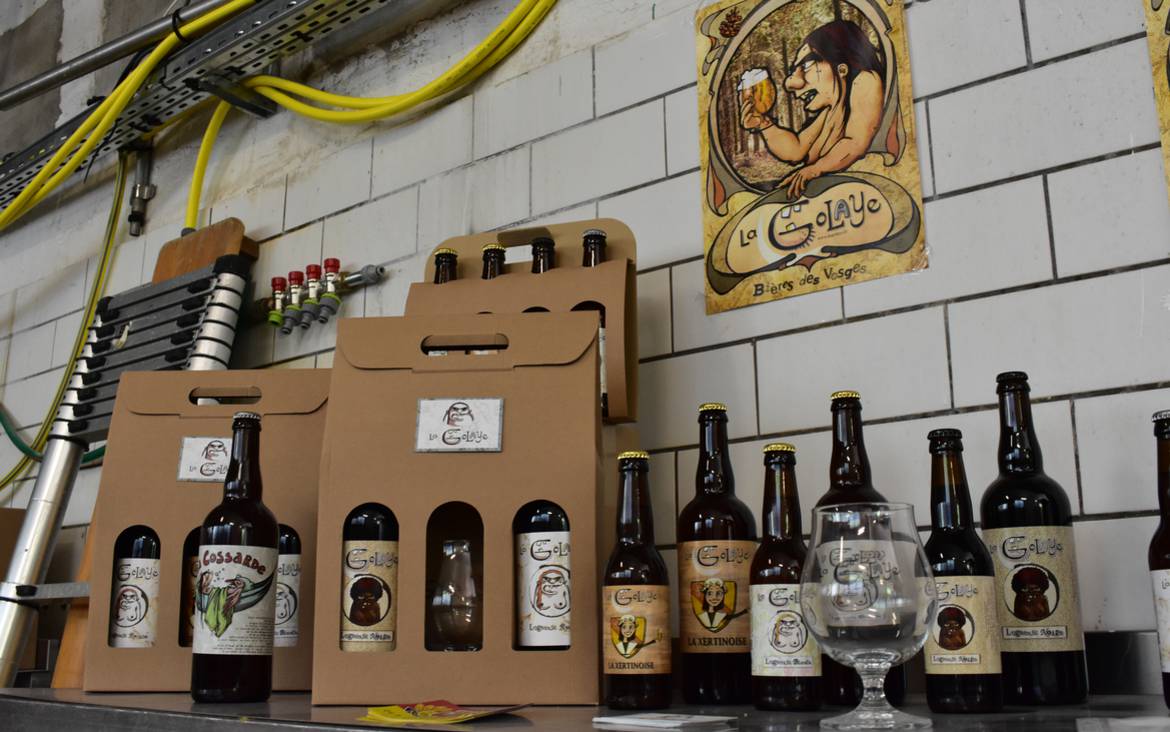 Practical information
Opening time: by appointment
Address: 1,110 Rue Jules Bougel, 88220 Xertigny
Email: contact@lagolaye.fr
Telephone: +33 (0)6 89 67 40 81