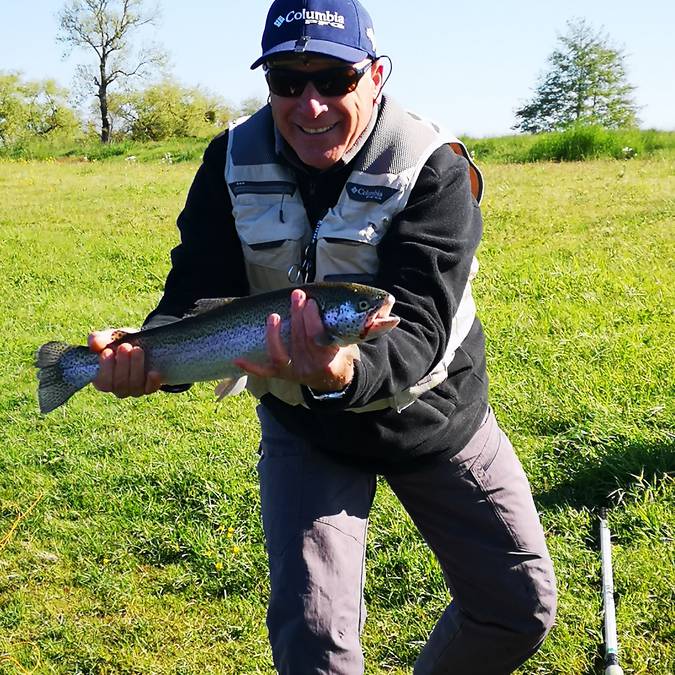 Louis
Pêcheur au grand cœur
For you, Epinal Tourisme is:

The richness of fishing gear

Your favorite local dish is:

Quiche Lorraine

Your favorite local touristic place is:

The ponds of Socourt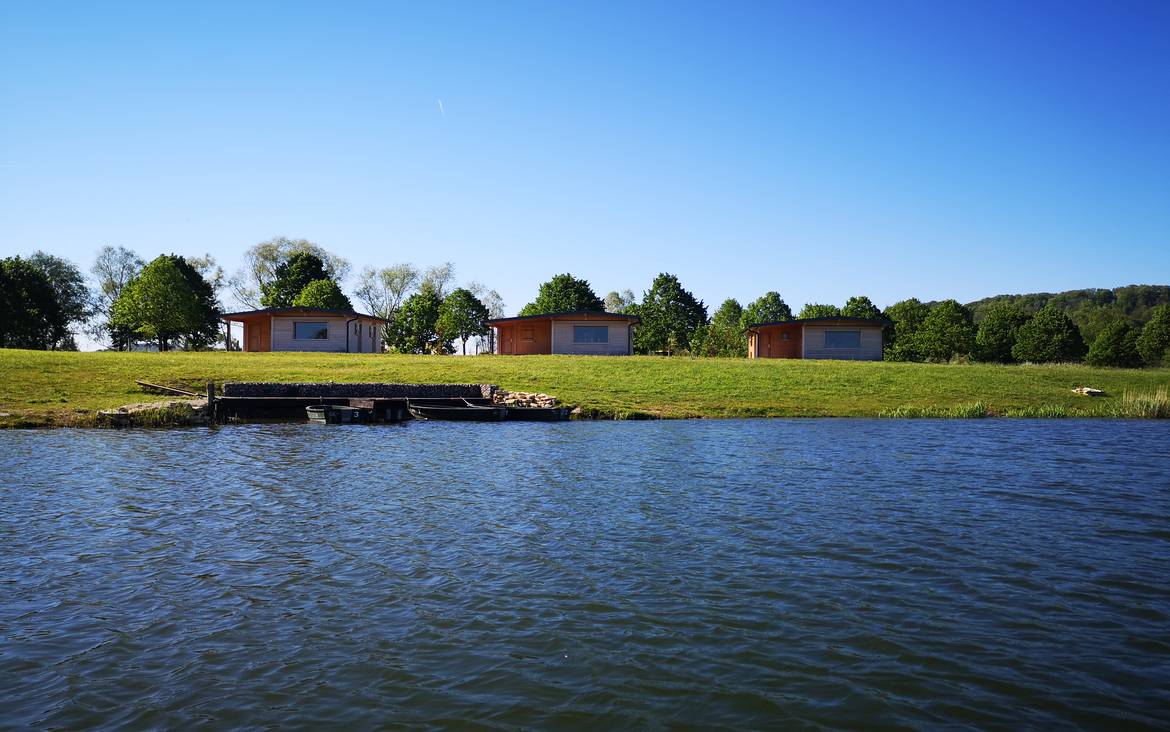 Everything you need to fish in an exceptional setting
We are meeting Louis and Dominique, two fishermen from Moselle, who are passionate former professionals. We set sails on the ponds of the Paquis in Socourt to spend our morning fishing.
Socourt is a village in the Vosges which has an artificial lake full of carps that attracts fishermen from all over France. Louis tells us: "There's everything here! We have a great pond, it's quiet. There's a footbridge for disabled people to fish, which is quite rare. And when the sun sets, you can see beautiful colours reflecting on the pond…". The village also has three lodges that can be rented by fishermen coming from far away. We are meeting Louis and Dominique, two fishermen from Moselle, who are passionate former professionals. We set sails on the ponds of the Paquis in Socourt to spend the morning fishing.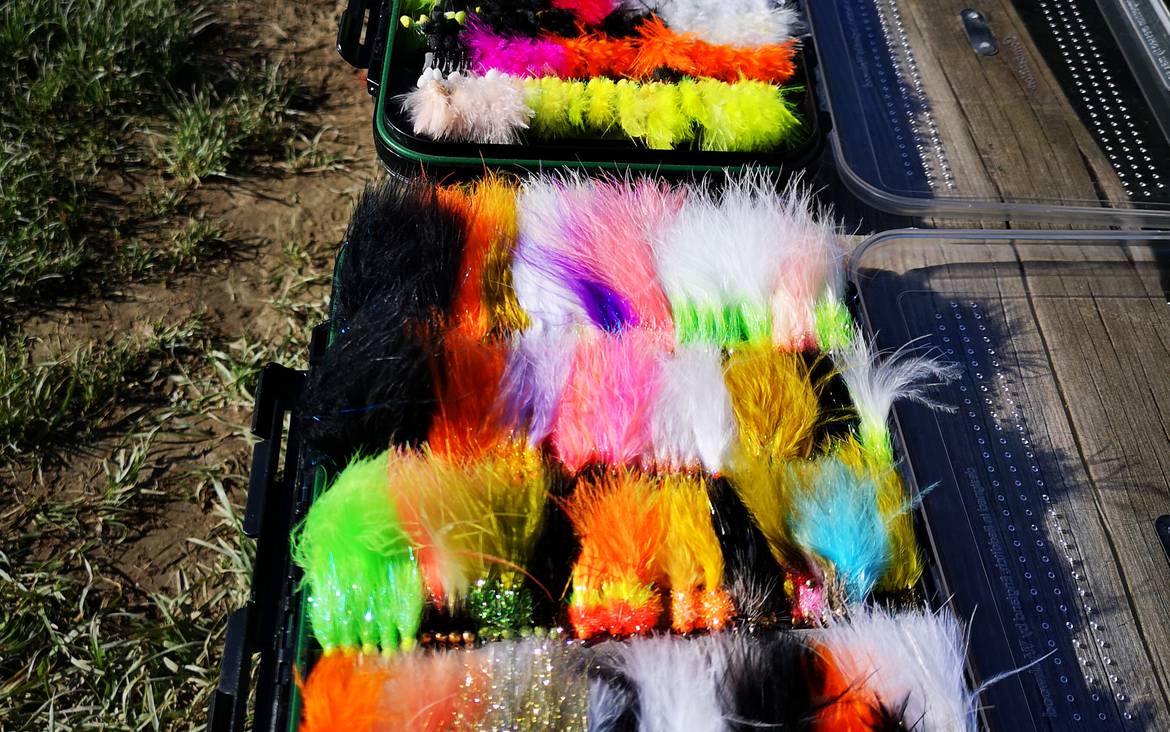 Feint the trout and you'll catch it quicker
In Socourt, you can go trout fishing. The trouts are introduced by fish rearing (introduction of fish by men). Louis, with his friend and fellow fisherman Dominique, start by conducting a stocktake of the fishing gear: "We use chironomids to fish", Louis explains. It's a type of insect larva. You can find it in any colour and it depends on the fish's mood. If the trout understands that it is getting caught by the same type of larva every time, it'll start getting suspicious!"
"There are no barbs on any of our hooks. The barb is the little hook. We don't use it because it damages the fish's skin. We're not trying to hurt them: this is not what interests us in fly fishing. "
Louis explains his values and the essentials when it comes to fishing. And it first starts with quality gear!
If there's swirling, there's fishing
Once the gear has been checked, we head towards the pond of Socourt and hope that something will bite … not the hook but the chironomid! Louis and Dominique quickly understand that the chances of anything biting today are quite low…
"If there's a fish somewhere, there's gonna be little swirls, rings on the water. That's where fish catch insects on the water. Right now you can't see anything so it means they're under the water, and that we have more chance to find them along the edges, looking for food. There's also wind from the north-east, which is the worst you can get for fishing! There's a saying that goes "Wind from the north, nothing bites!"
A wind from the south is better, with a grey weather, it's perfect. Wind is important: as long as there's some, there's activity because it brings food to the fish. When it's very sunny with a dry, windless weather: it's not good for fishing. The fish tend to go down to take shelter.
All these small details determine the way we're going to fish: if we fish deeper or not, if we change our silk or our fly. Right now, there's no swirl, we can't see any fish … But there are some I promise!! We're gonna try to get one!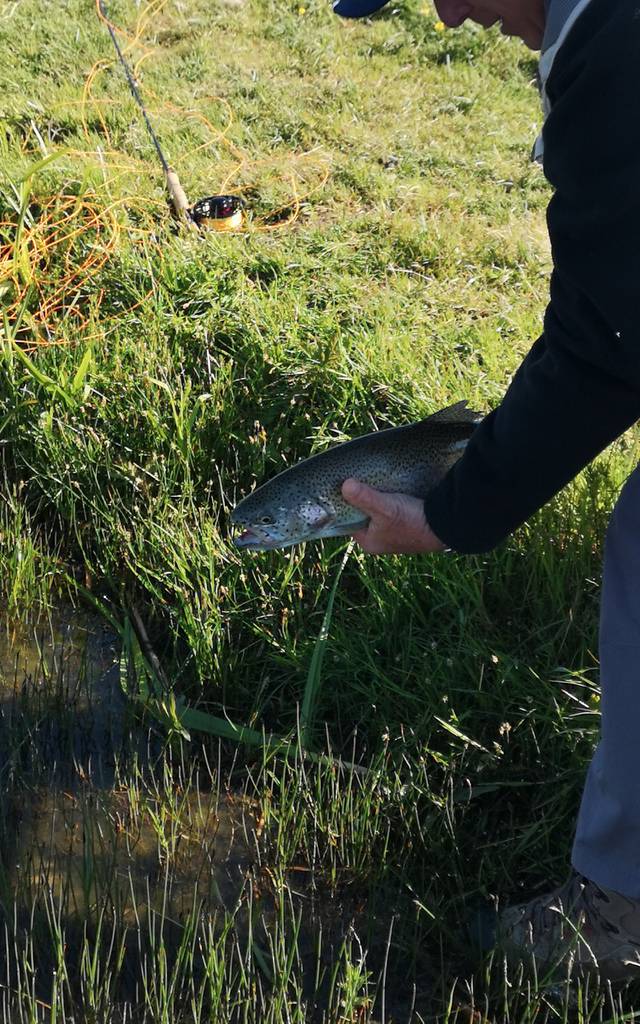 Fishing is fun
Dominique gets one fish to bite … but it got away! What a shame …
Louis takes the time to explain his passion to us: "We're having fun with our friends, we challenge each other. It's all about sharing! It's not really the same when you're by yourself… We're also part of a club that organises initiations for the young ones or even competitions. It's gratifying to share my passion and to be an example for the younger generation. That's what this sport is for."
But Louis needs to cut his explanations off. A beautiful trout is biting! It's struggling but stays stuck to the chironomid. Louis doesn't need more than one or two minutes to bring the trout back to the edge of the pond and catch it in his net. He shows us his catch and puts it back into the water immediately. The trout seems a little stunned but it quickly snaps out of it and goes back in the pond.
We understand the relationship between trout and fisherman right away. "It's a game, that's it. A game between us and the fish. We tease each other, we play, but we also respect each other. It's just fun… "
Practical information
Fly fishing season usually opens on the first weekend of October until the third Saturday of May, every day of the week (except competition days).
Price of the fishing cards: €28/day, €21/half-day. Two days of fishing + renting of a lodge: €86.
For more information, please contact:
Foyer rural of Socourt: (+33)3 29 38 01 27
Association des étangs du Paquis: (+33)6 31 22 41 16
Spend a convivial moment with family or friends
Enjoy beautiful nature and landscapes